4.

Airfields Page¶

Depending on your subscription type you will see either Smart Airfields (Premium subscriptions) or the old style Airfield List (Standard subscriptions). If you have a Premium subscription you have the option to switch between the two.
4.1.

Airfields List¶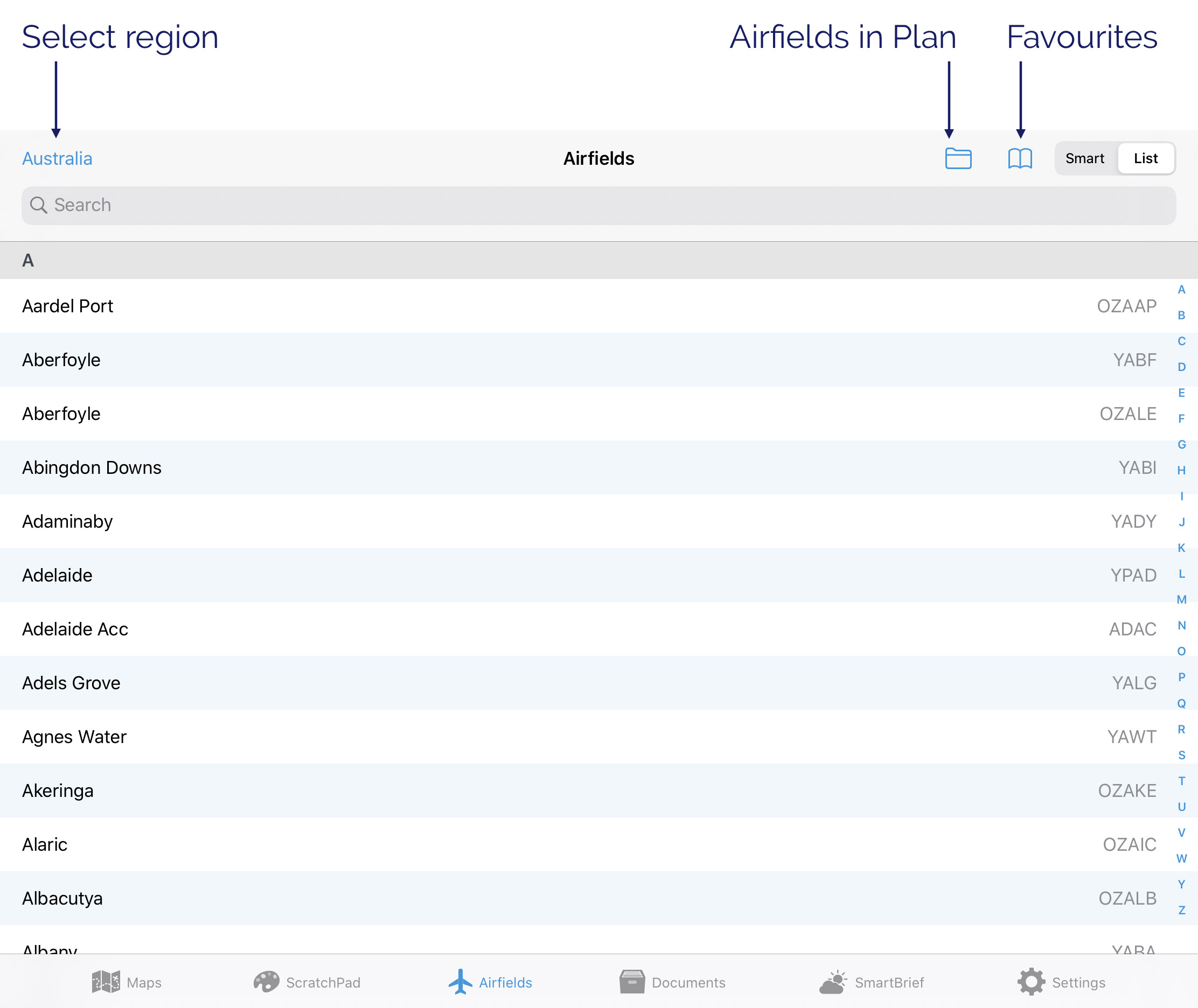 Tap an Airfield in the list to view the associated documents. To learn more about the functions when looking at a document see the Viewing aerodrome documents section later in this chapter.
In the top left corner of Image 4.1 we can see that the region is set to Australia. A tap on 'Australia' results in a popup that lists the possible regions. Set appropriately. Note: you can set to 'All' which will give you a very large set of airfields to search (so you probably don't want to do this).
Airfields in Plan¶
If you have a plan entered, those airfields with documents will appear in this list.
Favourites¶
Airfields you have previously added to favourites will appear here. To learn how to add a favourite to this list see 'Options' in the Viewing aerodrome documents section further down. Use the Edit button to reorder or delete items in the list.
Search¶
Image 4.2 demonstrates how to activate the search function. Just start typing into the search field and matching airfields will appear below in the popup. Here we have typed 'Parafield' and the popup shows a selection of matching entries. The search is not case sensitive.
You can use airfield names or codes, document types (FAC, RNAV, SID etc.) and more in the search box. e.g. searching for 'can ils' will show the ILS charts for Canberra. Searching for 'ypad star' will bring up all the STAR charts for Adelaide.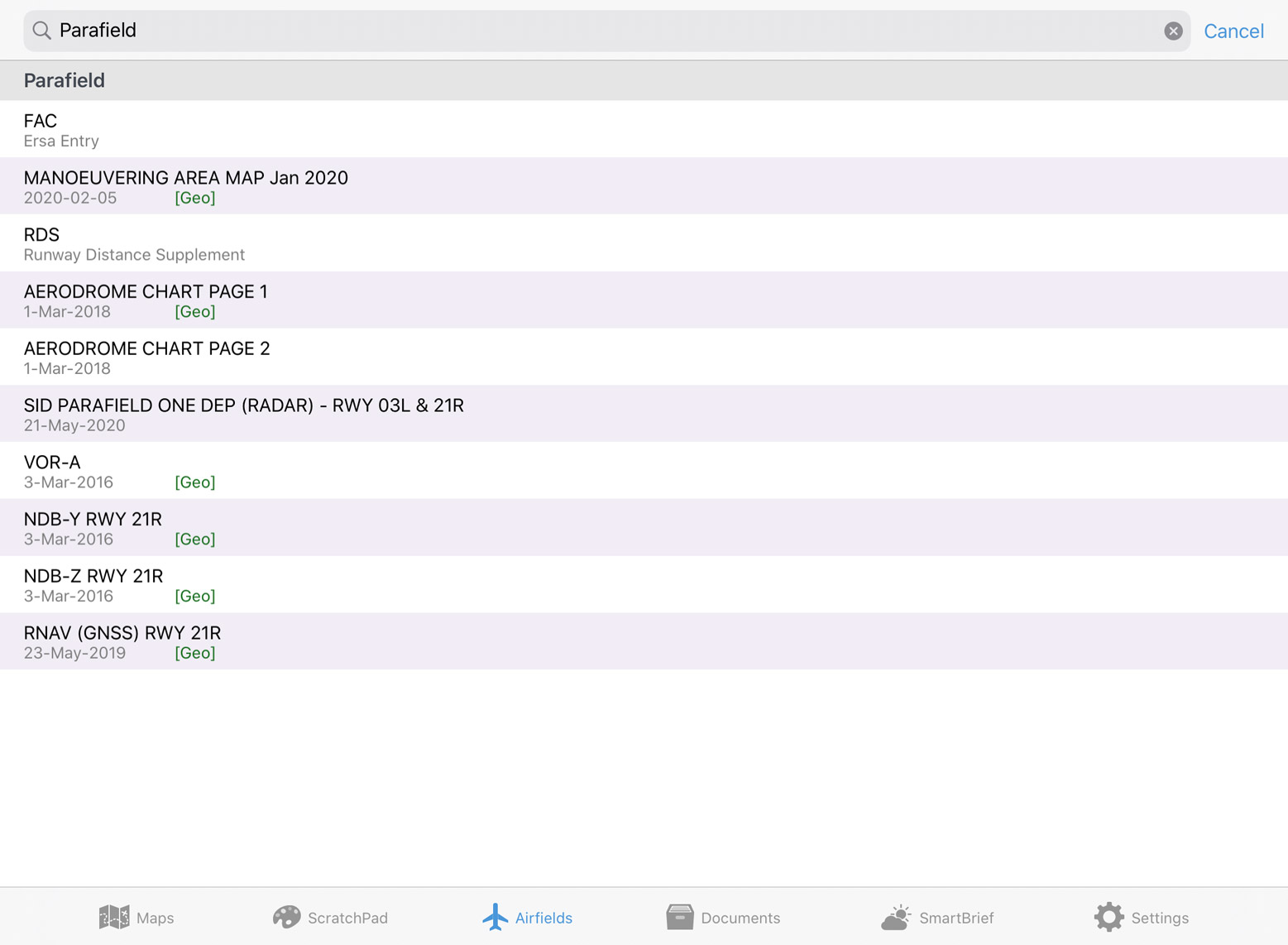 4.2.

Smart Airfields¶

The Smart Airfields page (Image 4.3) is available with an Australian VFR Premium or Australian IFR Premium subscription. Use the 'Smart' and 'List' buttons to switch between the 'old style' list of airfields, and the new Smart Airfields Page.

Smart Airfields is designed to give you the information you need without having to scroll through a large list.For easy reference, the runway displayed on this page is appropriately coloured to reflect the surface type. The colours are: brown = dirt/gravel, green = grass, grey = tarmac. Where available, there is a small diagram of the runway layout and a windsock next to the airfield name. The windsock changes direction based on the current METAR wind to give you a quick indication of which runway might be in use. For airfields with a large amount of charts, the charts will be grouped into folders. Tap on a folder to reveal all charts of that kind.