10.

KML Overlays¶

Note

Any time a change is made to KML Overlays a new database must be published before the changes are reflected in app. For more information see Manage Database.

Requirements: OzRunways app version 8.3.3 or newer on all of your devices

The KML Overlays page allows you to upload a KML file which is then made available across all your company devices.
10.1.

Uploading a KML overlay to the Dashboard¶

Make a KML Overlay (via Google Earth or other similar software) and export it to the device on which you're accessing the Dashboard, by email or another sharing method.

Open your Dashboard, and click on "KML Overlays".

Drag and drop the KML file into the list, or use the "Select files to upload" button to search your computer.
After a new database is generated and made live, all of your devices will be able to download and view the KML Overlay in OzRunways.
10.2.

Accessing a KML overlay in OzRunways¶

Open OzRunways and select Map View Options → KML Overlays.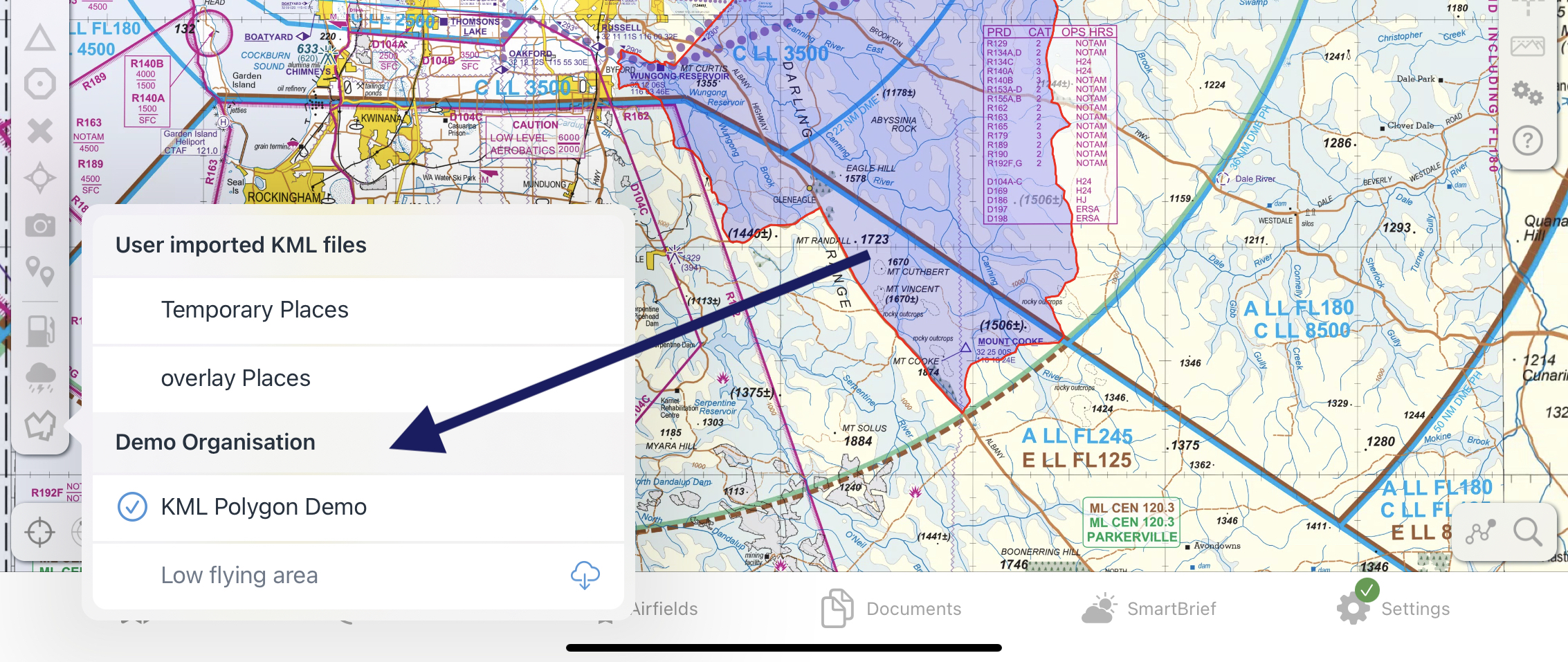 Company KML Overlays are displayed at the bottom of the list, below any user imported files. Tap once on the cloud icon to download the KML Overlay (internet access required). Once downloaded, tap on the overlay in this list once more to enable it and view on any map.