8.

Aircraft Library¶

To add an aircraft to the Aircraft Library you will first need to set up and export an aircraft profile from OzRunways. This is achieved by using the share button as shown below.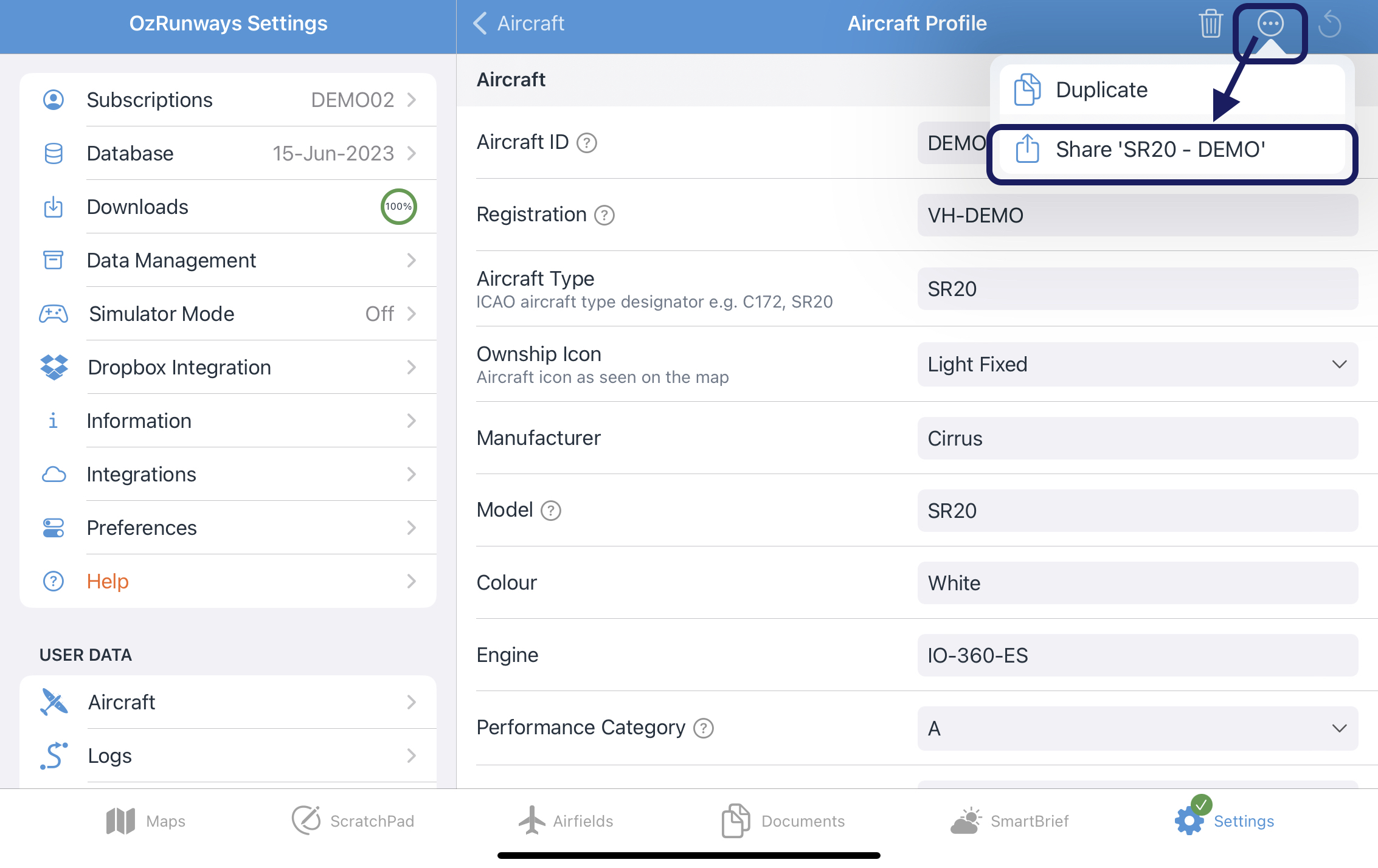 Share the file to the device on which you are using the Enterprise Dashboard. The file will end in ".ozacft".
Tap Add Aircraft to import the aircraft profile to the dashboard. The following screen will result.
We recommend using your organisation name in place of the manufacturer name as this will group all your company aircraft profiles together when downloading them in OzRunways. The JSON file is the .ozacft file exported from OzRunways.
Selecting Locked for limited editing prevents the editing of performance and weight & balance figures in-app, as required for W&B approval.
Aircraft profiles will appear in OzRunways → Settings → Aircraft → New Aircraft from Library.