5.

Waypoints¶

Note

Any time a change is made in Waypoints a new database must be published before the changes are reflected in app. For more information see Manage Database.

The Waypoints function is used to create and manage your own custom Organisation Waypoints. You can also add External Waypoints (e.g. waypoints that already exist in ERSA, AIP etc) allowing you to add a status colour to these waypoints.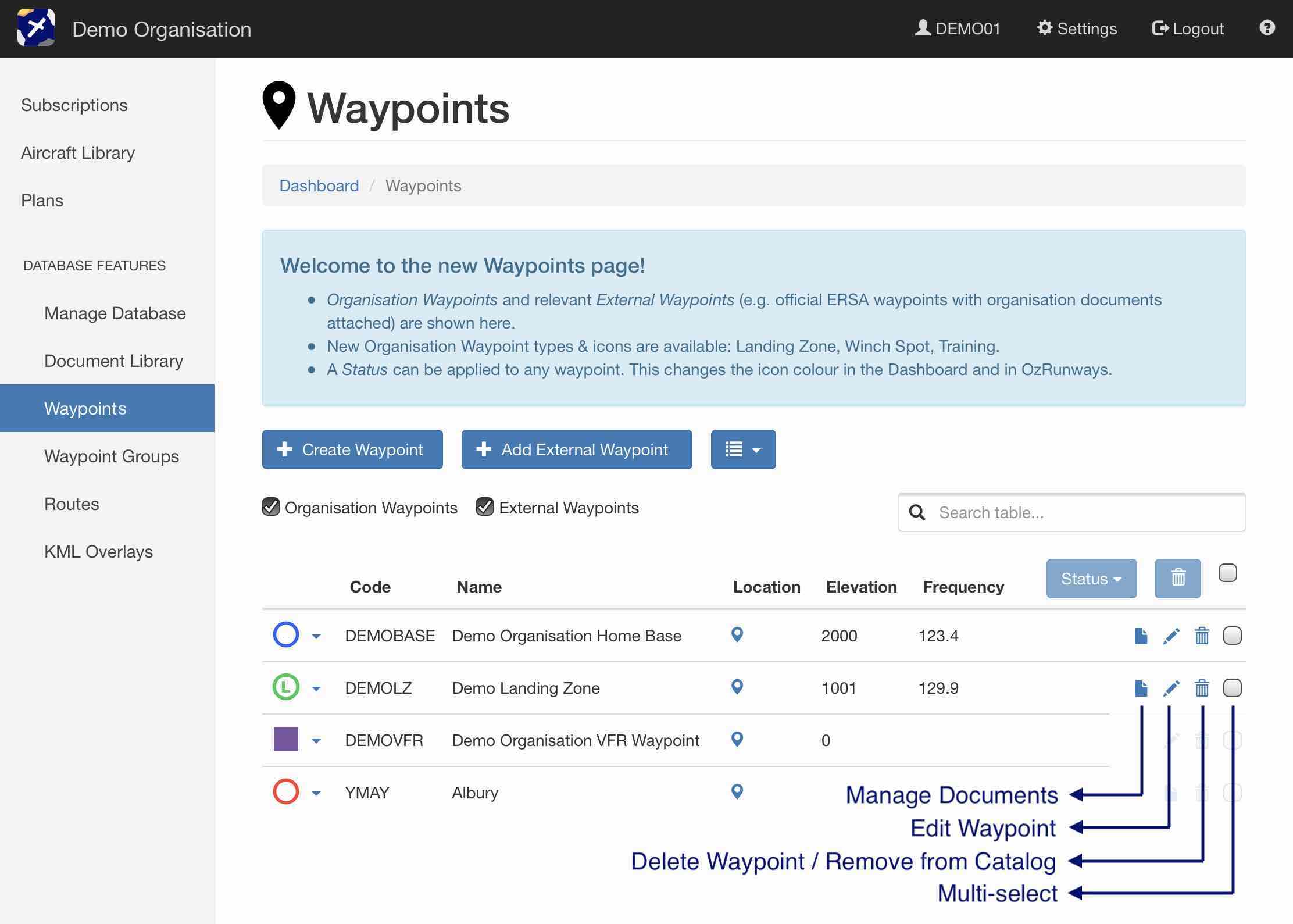 Waypoints can be filtered by checking/unchecking the Organisation Waypoints and/or External Waypoints checkboxes.
Use the multi-select checkboxes on the right hand side of each waypoint to perform bulk actions (i.e. you can delete or change the status of multiple waypoints in one go).
5.1.

Creating an Organisation Waypoint¶

Use the + Create Waypoint button to create an Organisation Waypoint. The possible waypoint types are:
AD (Aerodrome)

ALA (Aeroplane Landing Area)

HLS (Helicopter Landing Site)

Landing Zone

Training

Winch Spot

IFR Waypoint

VFR Waypoint
These waypoints can be switched off/on in OzRunways using their respective symbols on the overlay bar.
Elevation and frequency (if defined) will appear in the Closest Points popup.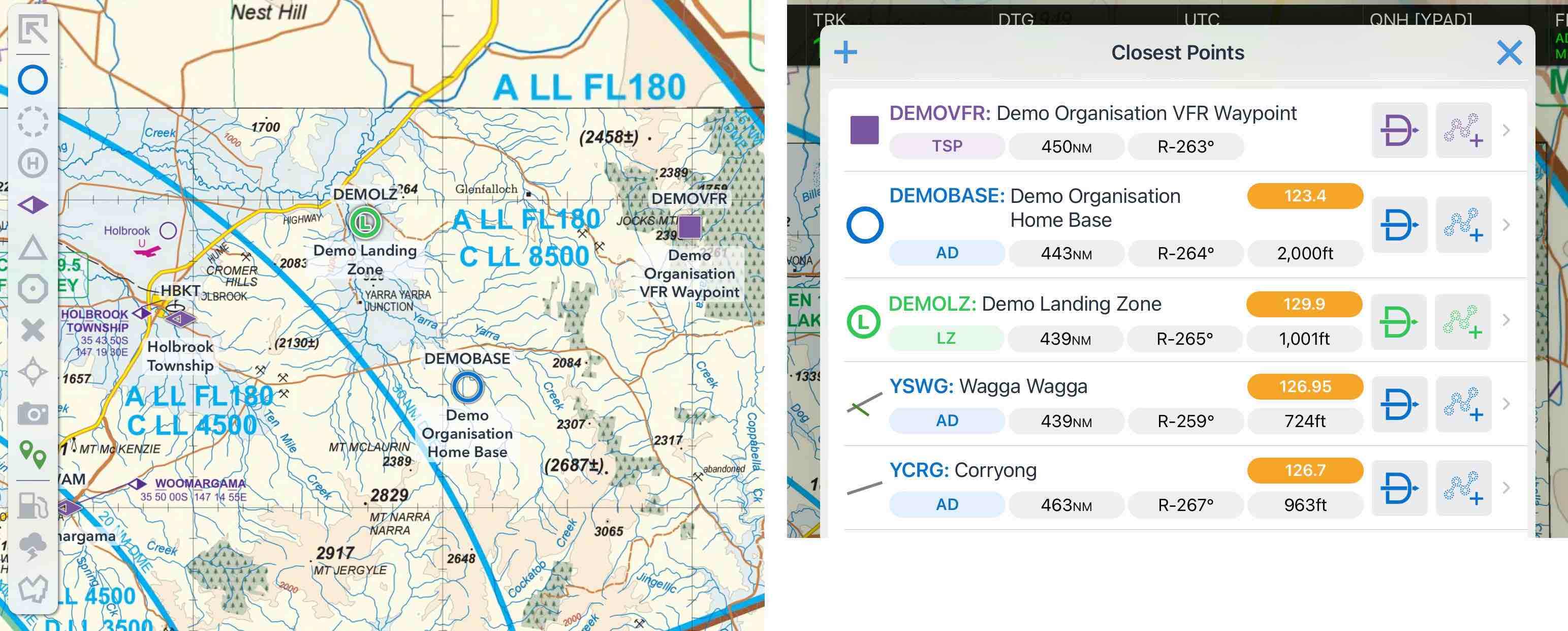 These waypoints can be used in the Routes function, and can have documents attached to them using the Document Library.
5.2.

External Waypoints¶

External Waypoints are waypoints that already exist in an official dataset such as ERSA/AIP. For example, YMML (Melbourne) would be an External Waypoint. If you have attached a document to one of these waypoints it will automatically appear on the Waypoints page.
You can manually add an External Waypoint using the + Add External Waypoint button.
Once an External Waypoint has been added you can apply a status/colour to it.
5.3.

Applying a Status to a Waypoint¶

Click on a waypoint icon to change the status/colour of that waypoint. The waypoint colour will be reflected in OzRunways. For example, in fig_waypoint_catalog_status_example1 we have added YMAY (Albury) and set its staus to Red. In OzRunways the YMAY icon is now red.